Catherine Hansen-Stamp to Receive the Charles (Reb) Gregg Wilderness Risk Management Award at the 2022 Wilderness Risk Management Conference
Lander, WY — August 8, 2022 — At the 29th annual Wilderness Risk Management Conference (WRMC) to be held October 19-21, 2022, Catherine Hansen-Stamp, Esq. will receive the Charles (Reb) Gregg Wilderness Risk Management Award for significant contributions to the field of risk management in outdoor education and adventure professions.

Presented annually since 2006, recipients of the Charles (Reb) Gregg Wilderness Risk Management Award are recognized for exceptional leadership, service, and innovation in wilderness risk management. The WRMC Steering Committee accepts nominations each spring for the profession's highest honor.

Reb Gregg had high praise for Cathy, "I'm thrilled that this year's Award is going to my good friend, colleague and presenting-partner of many years, Cathy Hansen Stamp. The success of the Conference over the years is due in large measure to her legal expertise and wise counsel."

Catherine Hansen-Stamp is an attorney in private practice in Golden, Colorado, recently transitioning to work Of Counsel with Kristen Burke and the team at CrestPoint Law. For the last 27 years, her practice has focused solely on advising recreation, adventure and experiential program providers and related organizations on law, liability and risk management issues.

Cathy speaks and writes frequently on these issues, both regionally and nationally and has done so for many years. She has presented at the Annual Wilderness Risk Management Conference since its inception in 1994, and recently stepped down after serving six years on the Steering Committee. In 2003, she and Reb organized and co-chaired the first four Annual CLE International conferences on Recreation and Adventure Law & Liability. She has spoken at many other conferences including for the American Camp Association, the Educational Travel Consortium, the Association for Experiential Education and the National Association of Independent Schools.
Her article Recreational Injuries & Inherent Risks: Wyoming's Recreation Safety Act, Wyoming Land and Water Law Review (Vol. XXVII, No. 1 1993) (and a related article published in 1998) launched her path in this industry. Since then, she has authored or co-authored (with Reb) numerous articles – including for American Camp Association's CampLine, the Outdoor Network's Education & Recreation Law Quarterly and Outdoor Ed's Recreation & Adventure Law Center.

Cathy's clients have included recreation, adventure and sport program providers, camps, schools, outfitters and guides, dude ranches, ropes and challenge course builders and facilitators, resort owners, science and environmental programs, equipment rental providers, competitive event sponsors and others. Cathy graduated from The Colorado College in 1981 and received her Juris Doctor from the University of Wyoming in 1985. She is a member of both the Wyoming and Colorado Bar Associations and currently serves on the University of Wyoming College of Law Advisory Board.

Cathy's collaborative and trailblazing work embodies and exemplifies the purpose and core tenets of the WRMC.
Cathy loves spending time with her husband and their Dachshund, Avalanche, and with their children and grand-children. She enjoys skiing, hiking, biking and recreating in the outdoors, as well as swimming, practicing yoga, living with a light footprint and working to restore native ecosystems.
Congratulations, Cathy!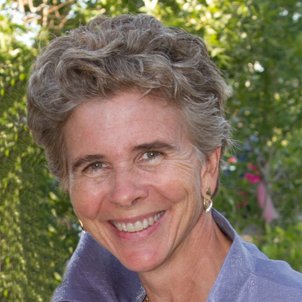 About the WRMC
The Wilderness Risk Management Conference (WRMC) unites hundreds of organizations annually to share ideas and educate wilderness practitioners on practical risk management skills. The WRMC is a collaboration between Outward Bound USA, the Student Conservation Association, and NOLS, in partnership with the WRMC Steering Committee. Its core objective is to offer an outstanding educational experience that helps attending programs mitigate the risks inherent in exploring, working, teaching, and recreating in wild places
Additional Information:


Reb Gregg Award Information Fact Sheet