Connect Via zoom
Tuesday, April 13, 2021
5:00 - 6:00 P.M. (MDT)
Work Hard/Play Hard:
How to Begin Your Career in the Outdoor Industry
Are you excited to begin a career in the outdoors, but aren't sure where to begin? Join NOLS employee and imminent field instructor Kaylan Scott to learn how to take your first steps, explore different possibilities, access resources, and avoid classic pitfalls. The presentation will be followed by a Q&A, so come prepared with questions!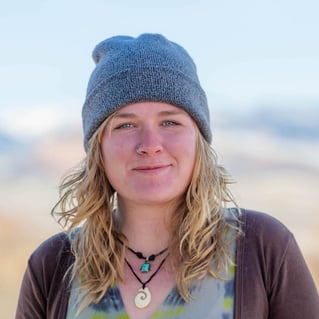 During her NOLS semester in New Zealand in 2016, Kaylan was shocked and delighted to discover that outdoor education could be an actual career. Teaching young people about the environment and their place within it took her all around the country, introduced her to an amazing community of weird and wonderful folx, and put many thousands of miles on her vehicle. Many adventures later, her road led back to NOLS.
She currently lives in Portland, Maine with her spouse and their two cats. The humans enjoy hiking in the White Mountains and playing with boats in the ocean, and the cats like chattering at the neighborhood birds and chasing lasers.
RSVP below to receive the Zoom access link, or email us at alumni@nols.edu