Winter is coming and, unfortunately, that means that dozens of lives will be lost in U.S. avalanche accidents in the coming months. Many of these accidents occur not because of a lack of understanding about snow and avalanches, they occur due to errors in human judgment and failures in team leadership.
NOLS instructor Alexis Alloway will share some of her leadership learnings from 20 years of mountaineering and backcountry skiing, leaving you with concrete tips on how you can improve your own winter backcountry leadership and safety.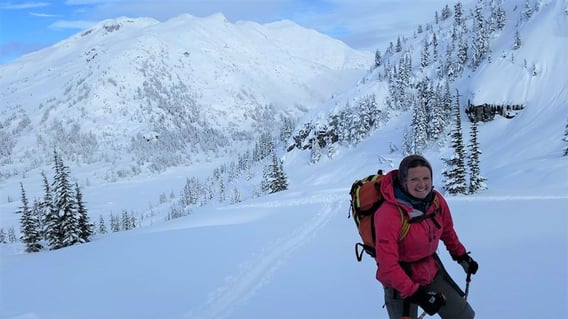 Alexis instructed her first NOLS course in 2004 and has taught NOLS glacier mountaineering and winter courses in myriad locations, from NOLS Teton Valley to the Yukon to Patagonia, Alaska, India and more. The many years she spent with NOLS living and traveling on snow inspired a lifelong fascination with avalanches, and she has been teaching avalanche safety courses for various organizations since 2006.
She joined a Search and Rescue team in 2012 and spent five years as Winter Training Coordinator, which ultimately led to her publishing her recent book, Avalanche Search and Rescue: A Backcountry Field Guide.
Alexis lives in Bozeman, Montana with her husband Chris and her two rabbits, Bunsen and Mouse. Outside of work she enjoys trail running, rock climbing, backcountry skiing and international travel.