connect locally
Monday, October 14, 2019
6:00 - 8:30 p.m.
Colorado Univ. Museum of Natural History
Henderson Building
15th and Broadway, Boulder, CO 80309

Suggested $10 donation.

Starting at 6:00 p.m.

Join us for an evening of NOLS connection and community networking. Enjoy light refreshments with fellow graduates and alumni staff.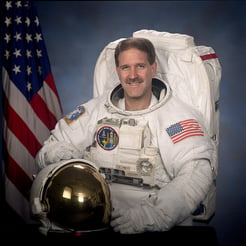 NOLS grad John Grunsfeld, veteran of five Space Shuttle flights and former NASA Chief Scientist, will be our guest speaker. We'll give away some gear to inspire your next adventure. Friends and family welcome.

See you there! RSVP below.