Pattie Gonia Wilderness Expedition
September 27 - October 10, 2021
Join this fully scholarshipped affinity group expedition to build leadership and outdoor skills with people who identify as LGBTQ2IA+. All levels of outdoor experience are welcome on this expedition formed in partnership with NOLS, Pattie Gonia and the Pattie Gonia community.
Accompanied by Pattie Gonia/Wyn Wiley themselves (!) and facilitated by experienced NOLS instructors, this two-week course will take you through the canyonlands of Utah. This landscape is known for its dramatic rock formations, winding canyons, and rich history. Your days will be spent building foundational outdoor skills, such as navigation and Leave No Trace techniques, and deepening your leadership skills, such as communication and self awareness. While there will be some sit-down classes, you will learn most from the real-life experiences of exploring this stunning landscape.
All of this will take place in an environment that celebrates queer identities, will provide personal challenges, and that can be life-changing. Expect to return from the canyons inspired and ready to lead.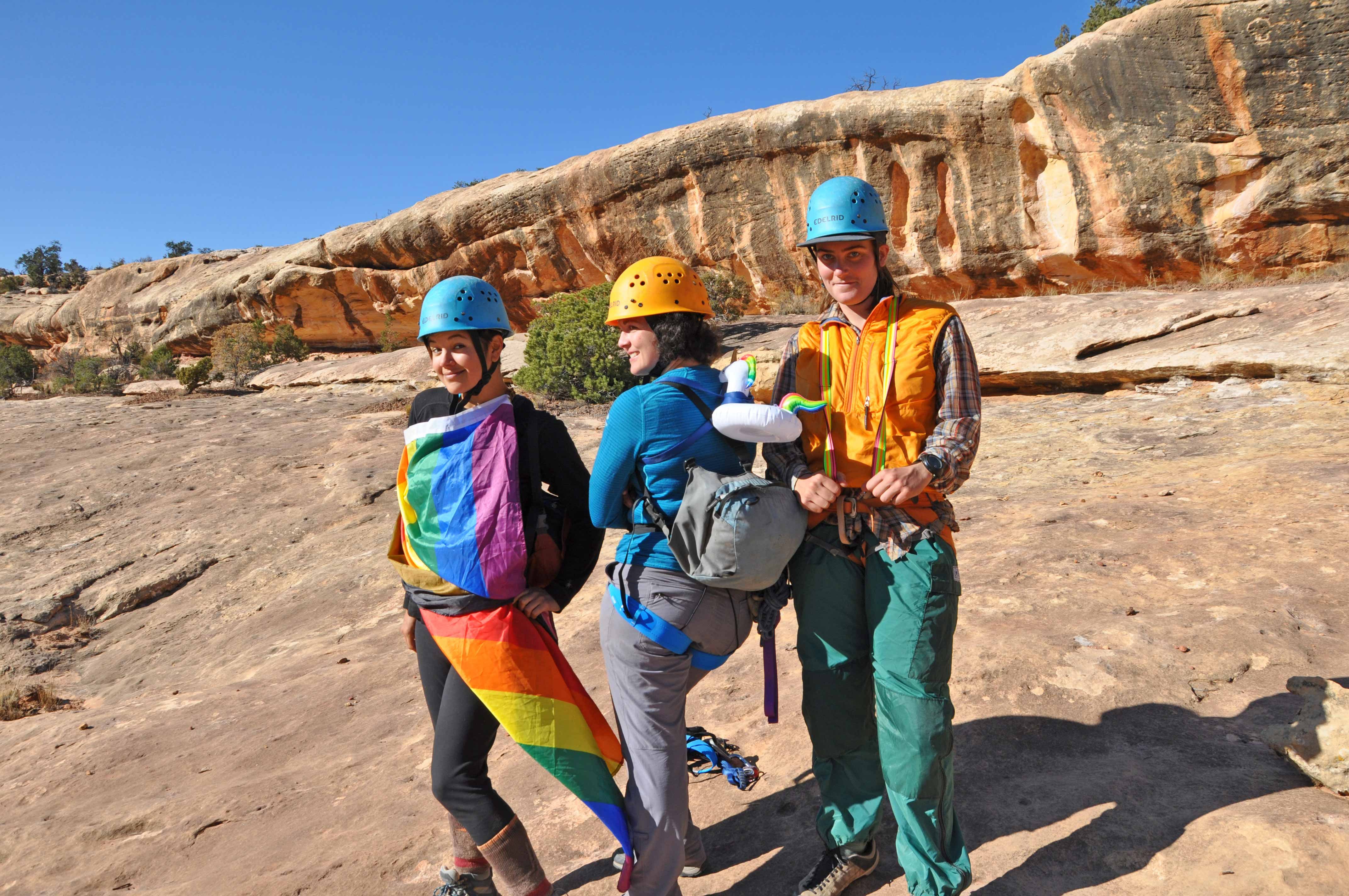 Details
Links/Downloads
How to Join this Course
Start by reviewing the course materials and filling out the application on this page. This will enter you into the pool of applicants for consideration to join this course. At this time, the course is open to queer-identifying residents of the U.S.
Pattie Gonia and a diverse selection panel will review all applications received by the application deadline of June 30, 2021. Pattie and the selection panel will select the applicants to be accepted on this tuition-free expedition.
Participants will be notified after July 15, 2021 whether they have been accepted, waitlisted, or declined for this course. After that, participants will receive information on the rest of the admissions process to prepare for their expedition. All applicants accepted onto the expedition are subject to NOLS' admissions policies.
Which Costs are Covered by this Course?
This fully-scholarshiped expedition covers:
Tuition costs
Big-item gear rentals, such as backpack, sleeping bag, and sleeping pad from NOLS
Cost of domestic U.S. travel to and from Salt Lake and accommodations while in Salt Lake
A $500 stipend towards lost wages for anyone taking leave from a job
In addition, Hoka One One will be providing each participant with a pair of hiking boots and we will work with you on other potential gear needs like base layers. Lastly, there is also the opportunity for income reimbursement for participants working part or full time jobs.
What if I Need to Cancel?
In order to utilize the scholarships, participants who are accepted onto the course must submit their NOLS-specific paperwork and attendance commitment by July 30. Participants should let NOLS and Pattie know of any changes in ability to participate so that alternates are notified of spots that become available.