NOLS - THE PERFECT NEXT STEP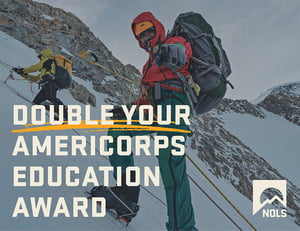 You have been doing incredible and challenging things with AmeriCorps. Now, you can continue your growth as a leader.
With NOLS, you'll meet new challenges in wild places, learning outdoor skills and developing your environmental ethic as you prepare to be a leader in your community.

To honor your service, you can use your education award toward funding a NOLS course, and for any semester or yearlong expedition course, we will match your award.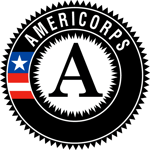 Enter your information to receive our free guide about using AmeriCorps awards for NOLS courses.
Questions? Connect with our AmeriCorps Advisor.
About NOLS
NOLS is a nonprofit school that seeks to help you step forward boldly as a leader.
We believe that anyone can be a leader; it's our role to provide the environment and training to help you discover your full potential. We do that in classrooms close to home and in remote wilderness areas around the world.